geez i am the worst. not only am i more torn on which pair to get thanks to everyone's insightful comments...now i have more to add to the mix.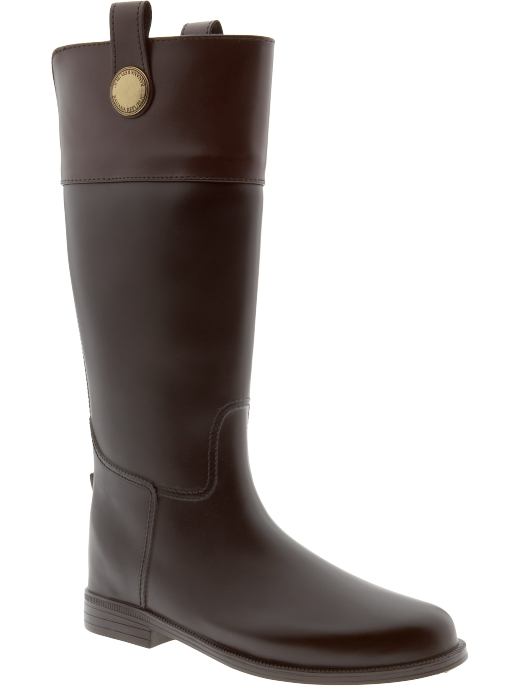 banana republic equestrian rainboot. $98
too boring? i love these classic looking boots, but maybe some color would help make a rainy day less drab.
michael kors stormy rainboots, bloomingdales. $125.
also too plain? but they are motorcycle rain boots! like frye's but rubber!
ok, so i've been lucky and it hasn't poured again yet. but i need to be prepared...let's choose a winning style! i think i have elimated the lace-up chookas if that helps. but i still like the rest! help me out in the comments!